If you want to watch some carefully edited videos of the Halloween dramatised English readings by teacher IRENE AIXALÁ, click on the following image: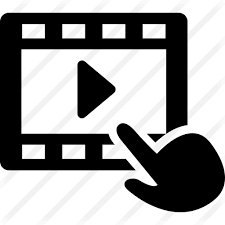 The first we did about Halloween was to see a video that was about children and Halloween and after seeing it, we completed a sheet. The second thing was to see another video that was about the play we were going to do on 30th October. We went on practising the work and on Friday we did the work with a video call to 1st ESO D and after doing the work, we voted for the best readers and the winners were taken a photo and given sweets! Finally Pilar asked us Halloween questions and we answered well, she gave us a treat. (Beatrice B., 1st BIL. ESO C)
Hello, last Friday 30th October we celebrated Halloween and during the week we saw a little story about two brothers who celebrated Halloween in their house too. The next day we practised a text called «The Witch's Wall», we practised the pronunciation of the words we didn't know and then Pilar gave us a sheet with different words from Halloween. Finally the last day we did a videocall with the other bilingual group reading the text. I was very nervous but it was very funny. I think it was a very beautiful day. (Pablo Ca., 1st BIL. ESO C)
During Halloween's week we did some activities like watching a video about the costumes and food we have at Halloween, then we answered questions about it. On Friday we also read a story about a witch and some kids. We presented the story to another class through videocall. That day was funny because I laughed a lot while the groups were presenting; they made funny mistakes. (Sara C., 1st BIL. ESO C)
On 30th October we celebrated Halloween. We read the text "The Visitor". It was like a theatre, we read it in different groups with different characters. We made a videocall with the other class and there were some technological problems. It was fun and entertaining. I like this type of activities. (Zilia A., 2nd BIL. ESO C)
Last Saturday (31st October) was Halloween's Day, so that week we did activities related with that. During the week, we were preparing a text about a horror story called «The Visitor». We made groups to read it and each one of the group had a role in the story. On Friday 30th we read it on a videocall with 2nd BIL. ESO D. It was very funny. We had a very good time. (Nayra A., 2nd BIL. ESO C)
During the week we were preparing the reading «The Visitor», checking the vocabulary, the pronunciation and the intonation. On Friday 30th October we made a videocall with another class to dramatise the reading in groups. I think it is a good activity to learn and to have a good time. (Lucía M., 2nd BIL. ESO C)
LA TOUSSAINT ET HALLOWEEN
En classe on célèbre la Toussaint et Halloween. Avec des activités très variées les élèves de 1º et 2ºESO travaillent plusieurs aspects de ces fêtes: l'origine, les traditions, le vocabulaire et les symboles. L'amusement rime avec le sérieux d'apprendre le français tous ensemble.
Et voilà  le matériel, les décorations et les vidéos que nos élèves ont préparés.
PROFITEZ-EN !